We are your one-stop shop for design, production, installation and fullfilment for your Large Format Graphics.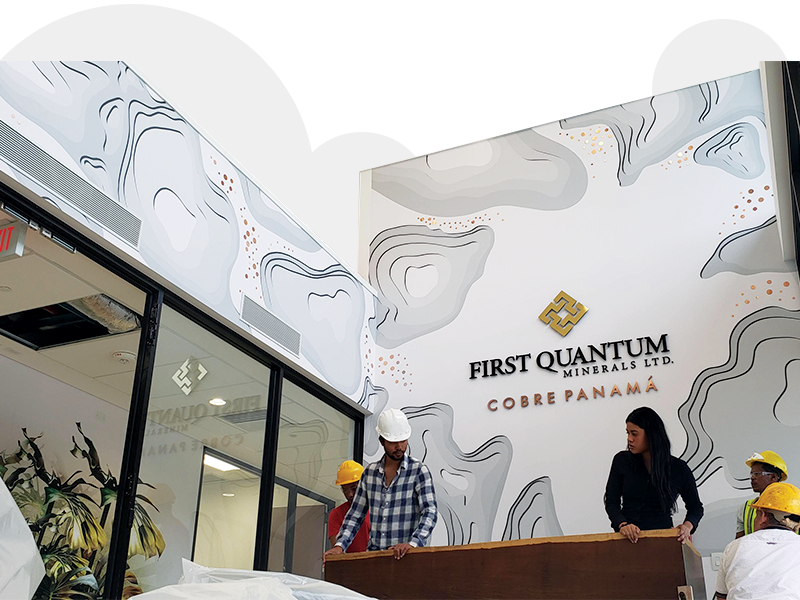 Custom Branded Wall Murals
Good Companies choose to make use of wall space for many reasons. Designing that space can influence your bottom line, bring up morale, productivity, branding  and create good first impressions with clients.
Exterior Window Graphics gives visual impact to your store front, boost your impressions, attract attention and is great way to advertise sales and promotions.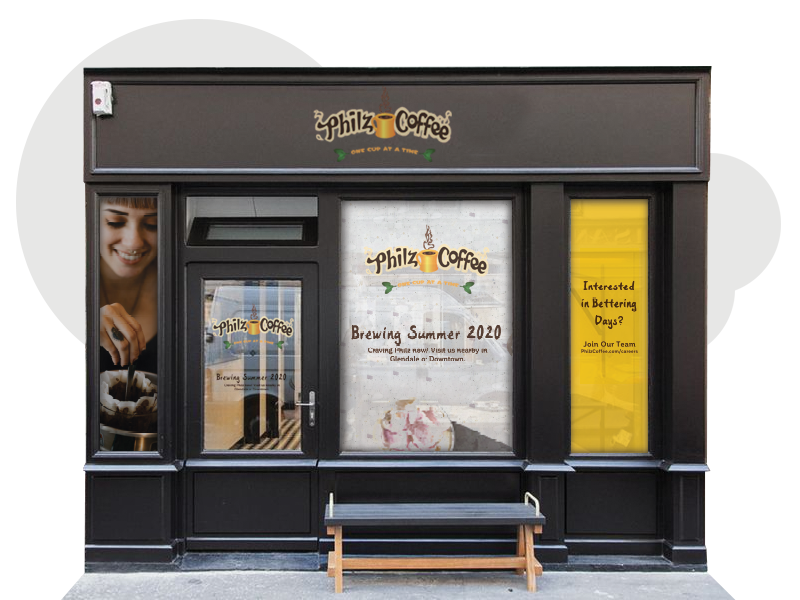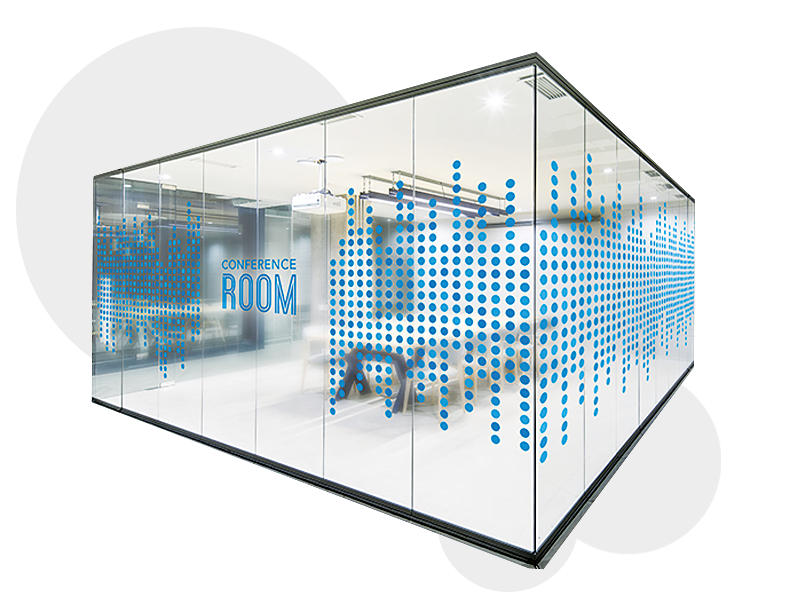 Interior Window Graphics are perfect prime spaces that can convey your brand message, produce good impressions for your clients as well as create privacy.
Not only do we have in house quality installers, we have a network of installers that we can assign installations outside of our local region for those companies that are nation wide.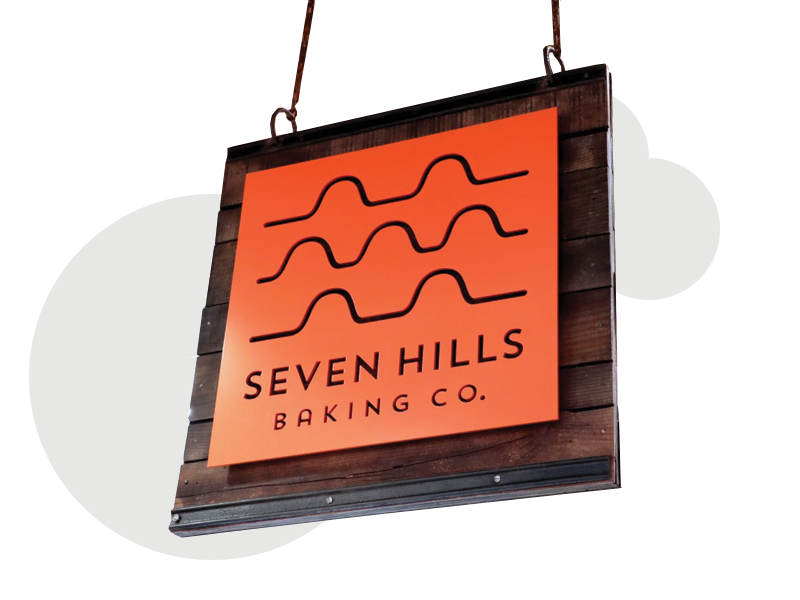 Custom Signage communicates a business's type of personality and character of your brand. Being able to CUSTOMIZE also sets you apart from cookie cutter templates and give you more control over your branding.
Large Banners get you the high visibility you need to promote your message or brand. Custom banners are an easy way to advertise your business, event, or provide a backdrop.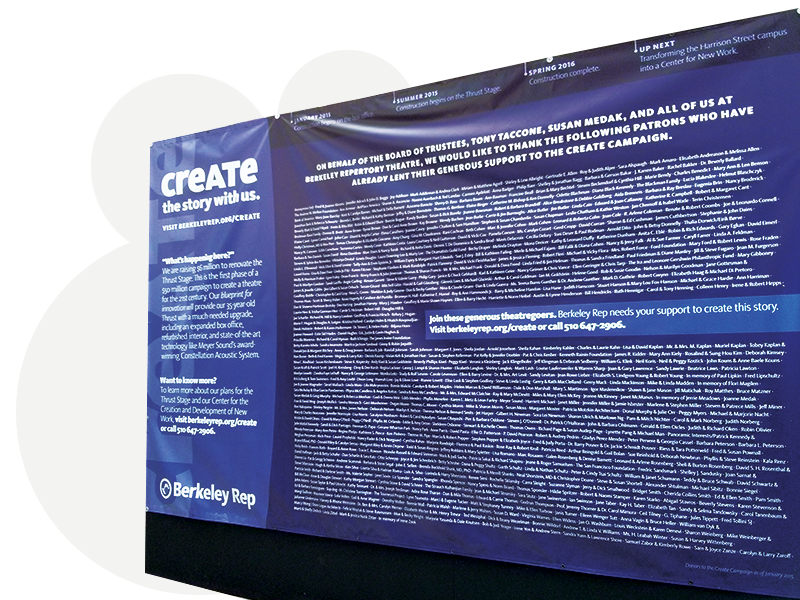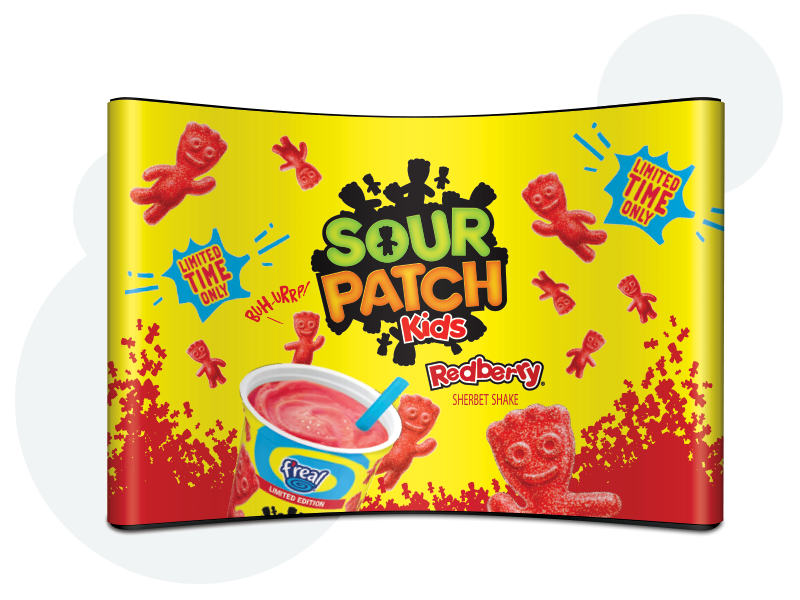 There are several different ways to stand out among a trade show crowd. Creating those first impressions and attracting people are through getting your branding on Trade Show Displays that convey your message.
Make that first step, reach out to us and let us know what your Large Format needs are.
First Quantum Minerals Ltd.
Corporate Headquarter Signage | Wall Murals | Interior Window Graphics | Design | Installation
Scope of Project
First Quantum Minerals Ltd. is one of the fastest and largest growing copper companies in the world. With a new and extensive facility being built in Panama, a world re-known designer reached out for our expertise in large format, knowledge, design assistance, material, print and installation services.
We consulted and helped design Wall Murals and Interior Window Graphics for the brand new building. We were also flown out to install Wall Murals, Interior Window Graphics as well as Signage.